Ben's Zap Haul Mission: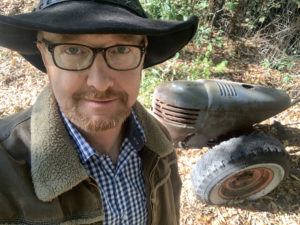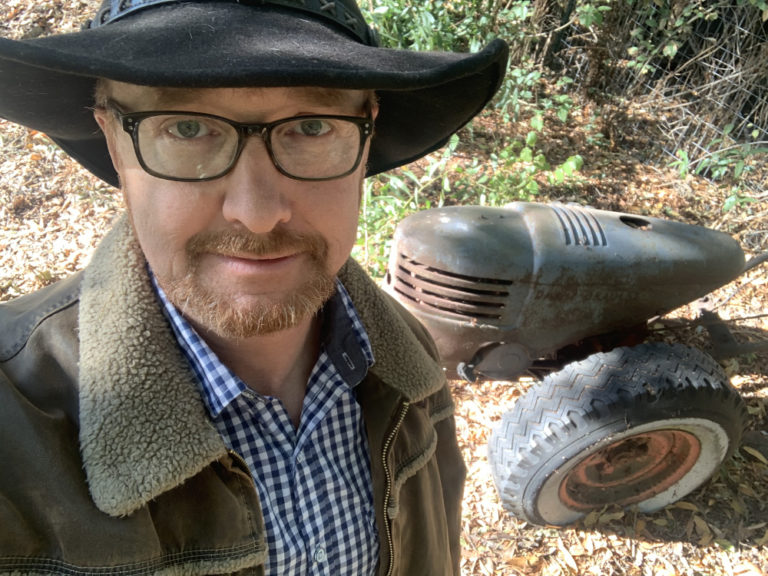 "Empowering You To Reclaim, Restore, And Recreate Your Property With Personalized Service—While Respecting The Environment, Supporting The Community, And Finding The Right Mix Of Efficiency And Thoroughness In Every Circumstance."
We believe in our community, and you are our community. We are a third generation local business, committed to serving the community in which we thrive.
We believe in the Earth and preserving natural and social resources by recycling and donating what we can.
We believe in giving back. We donated over $3,000 in cash and unpaid work during 2017 and we are on track to match that in 2018.
Some of our favorite local institutions are FREED Center For Independent Living, Partners Beyond Violence, and Sammie's Friends, Animal Save, and KVMR public radio.
Affiliations*
University of California, Santa Cruz Alum
Greater Grass Valley Chamber of Commerce
Penn Valley Area Chamber of Commerce
American Design Drafting Association
American Society of Landscape Architects
California Landscape Contractor's Association
California Association of Nursery Growers
Contractor's State License #1057146
About Ben's Zap Haul
Ben grew up predominantly in a rural part of Santa Cruz County and operated farm equipment from the age of fourteen; tending several acres of ecologically sensitive agricultural land in a riparian corridor. He later studied landscape design and architecture as well as engineering technology (drafting) for three years at Cabrillo College, U.C. Berkeley Extension, and Sierra College.
Ben managed McPherson's Nursery in Grass Valley and a retail garden department in Hawaii. He won three Blue Ribbon awards and one Best of Show award for garden design at the Santa Cruz County Fair. He improved and maintained rural properties as a handyman and groundskeeper for over 15-years before opening Ben's Zap Haul in 2016.
One side of his family operated a well-loved Grass Valley landscaping nursery for over thirty years, and the other operated a rural land development business–installing and maintaining roads and building pads, clearing brush and performing fire safety maintenance–in You Bet (Lawton Way, and Eowana Lane are namesakes) for multiple generations.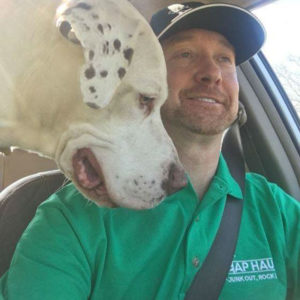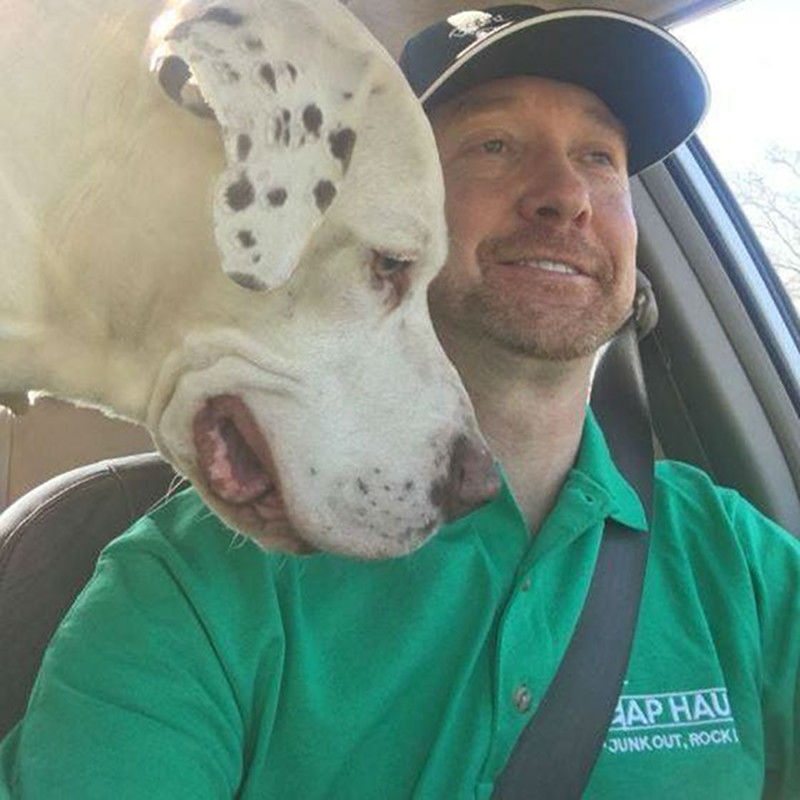 Ben holds a Bachelors degree from U.C. Santa Cruz and an Associates degree from Cabrillo College in Aptos, and enjoys  recreating with his amazing "rescue" dog Marley in nature and social dance.
TESTIMONIALS
We're so fortunate to work with an amazing community.  We've received awesome feedback from our customers, and we look forward to earning your repeat business. Here are some of our recent Yelp!, Google, And Facebook reviews!
Of the four haulers I called in the area, Ben called me back within minutes. We spoke briefly about his services and schedule, and I followed up with a photo of the junk. He quickly responded with an estimate and we arranged a time to meet shortly after. He arrived on-time, communicated wonderfully, and offered a fair price for the services. Thanks Ben! 
– Steve M. 
Ben was professional, prompt, and made my life so easy! In a very short amount of time, he made all my junk disappear. I highly recommend Zap Haul for your jobs, large or small! 
– Rosalie B.
Excellent customer Service, affordable, dependable. Ben got the job done in a timely manner. We had 7 yards of junk removed from our property. Will use his service again.   
– Sharon J. 
Ben did a fantastic job hauling away the debris after a recent remodeling project. Ben is friendly, courteous, and very meticulous. Ben charged us a very reasonable rate for the work performed. We highly recommend Ben's Zap Haul for all of your hauling needs. 
– Jason N.
We are so thrilled we found Ben, he hauled our junk to the dump, groomed the area before he left, very fair price!! I would of paid double!! Oh , and shout out to his dog Marley!! 
– Becky S. 
Ben is solid, true to his word and willing to go the extra mile to get the job done, I would highly recommend Ben for any hauling and drive way needs! 
–  Jeremy J.
I absolutely recommend this company! Not only are the prices great, but Ben was so pleasant and easy to work with. They're reliable, respond quickly, and do a fantastic job. 
–  Audrey M. 
Ben is such a kind person and so easy to work with! He has helped me several times now with cleaning out my family's home and is professional, hard-working, reliable, and most of all, a very kind and honest person! If I could give 6 stars I would!
– Laura R.
Ben regraded and graveled my driveway and parking area. I live off a long winding road in Nevada County which I feared could complicate things. He figured it out and did a fantastic job. I couldn't have asked for it to look better.
– Rich L.
Called last minute during a move and Ben came right out the same day. Very professional and thankfully accepts credit cards. Hauled off a monster couch and some other stuff I had no time or muscle to take to the dump. Love that he donates anything re-saleable to the local animal rescue too!
– Malia F.